From Rita Moreno to Channing Dungey to JoJo Siwa, these women made a difference in a time of transition
By Mary Murphy & Michele Willens
It was the year after the year. Masks may have remained on, but those who entertain us went back to work. TV and film production geared up, the Broadway lights have gone back on and movies returned to our neighborhood screens. Even award ceremonies have managed to combine live presentations with the virtual.
But Hollywood is still grappling with the lingering effects of the pandemic as well as the cultural reckoning that has shaped so much of what we see on screen — and how it's produced behind the scenes.
For TheWrap's fourth annual Power Women Summit, we celebrate 32 Changemakers who have navigated the changing business and entertainment landscape. This list includes women who challenged industry giants head-on (hello, Scarlett Johansson), broke barriers in male-dominated areas (the first women to do play-by-play at NBA games) and thrown on spotlight on the achievements of other women (like the lawyer and LGBTQ pioneer Pauli Murray).
Lynn Nottage, the Tony-winning playwright who has three new major productions opening on New York stages in the coming months, called artists working during the pandemic "the second responders." We salute Nottage and the other women on this list who continue to respond, make us think, make us laugh, and make us want to be together again as we do our watching.
The Two Anitas:
Ariana DeBose
and Rita Moreno
Steven Spielberg's "West Side Story" has been eagerly anticipated for multiple reasons, including the buzz about Ariana DeBose, who plays Anita. She is a Tony-nominated actress (whose credits include "Hamilton") who makes her feature debut in a role that won Rita Moreno an Oscar as Best Supporting Actress back in 1961 — and won acclaim playing a schoolteacher in Apple TV+'s send-up of old musicals, "Schmigadoon!"
Moreno, by the way, is still very much in the picture. The Puerto Rican born actress-singer-dancer, who turns 90 this month, makes an appearance in Spielberg's version as a newly created character named Valentina. The EGOT winner was also the subject of an acclaimed 2021 documentary, "Just a Girl Who Decided to Go for It," which recounts her experiences in a Hollywood that has not always been welcoming to Latinas like her.
Scarlett Johansson
Many of us first saw her as that frightened young girl, trained by a horse-whispering Robert Redford to get back in the saddle. Who knew that Scarlett Johansson would turn out to be an Oscar-nominated actress, a Marvel marvel, and in, 2021, a giant-killer willing to challenge the most powerful Hollywood studio in court? In the spirit of Bette Davis, Johansson filed a breach of contract suit against Disney, alleging its decision to release "Black Widow" simultaneously on streaming and in theaters cost her (and others') substantial financial losses. The suit was eventually settled but her chutzpah had impact.
As Jamie Lee Curtis wrote in Time Magazine (which named Johansson one of its most influential people of the year), "Whether as an assassin with a conscience, an actor with an emotional center, or, having just given birth to her second child, a fierce mother, the message is clear: Don't f— with this mama bear."
Marlee Matlin
As a little girl in Chicago, Marlee Matlin remembers watching "The Wizard of Oz" in the days before closed captions without being able to understand the story. When she saw the film later, with captions, she was shocked. "The story was completely different than the one I had made up in my mind," she said. An activist was born.
Since becoming the first deaf actress to win an Oscar, for 1986's "Children of a Lesser God," Matlin has been an outspoken advocate for streaming and online video outlets to include closed captioning for the nearly 10 million Americans with hearing loss. This year, she also finds herself back getting Oscar buzz for her role in the Apple film "CODA," about the hearing daughter of a deaf family.
"This is the first time we have seen authentically deaf actors carrying a mainstream film," Matlin said of the indie, which sold for a record $25 million at last year's Sundance Film Festival. "This is a story about a family, not just a deaf family. It is about a child coming of age, a working-class small town, and a family that has fun."
As for the exuberant sex scene with her onscreen husband, played by Troy Kotsur? "We make noise!" she said.
Sandra Oh
Sandra Oh, the Golden Globe, Screen Actors Guild award-winning, and 12-time Emmy nominated actress, took on some of 2021's thorniest issues in her Netflix series, "The Chair." She plays the first woman to head her university's English department, while dealing with sexism, cancel culture, transracial adoption and a budding midlife romance.
Both the series and the ongoing pandemic took their toll. "I was constantly waking up to my broken belief system," she said, "and to the realization of my own brainwashing."
Oh credits her upbringing in Canada for her ability to sustain a decades-long career. "The stamina is because I was well loved as a child," she said. "My grounding has given me a sense that I am never that far away from being me." And that grounding helped her as she jumped from a supporting player in "Grey's Anatomy" to leading roles in "Killing Eve" and now "The Chair" — two shows on which she also served as executive producer. "I am extremely prepared for the responsibilities that can come from the top of the call sheet," she said. "I have been ready my whole life."
Jean Smart
It's hard to imagine a better professional year than that enjoyed by Jean Smart in 2021. She won the Emmy (her fourth) portraying a stand-up diva-comedian in HBO Max's "Hacks." And she earned another nomination playing Kate Winslet's truth-telling mother in HBO's "Mare of Easttown." "They don't make 'em like Jean Smart anymore," Hannah Einbinder, her young "Hacks" co-star, said. 
Einbinder also witnessed the most difficult personal time in Smart's otherwise stellar year, when her husband, Richard Gilliland, died in the in the midst of shooting the first season. "For her to come back and finish the season," Einbinder said, "is beyond my comprehension. She was able to communicate her needs, by asking for help and making everyone laugh."
Her approach to the role proved that it wasn't a case of typecasting. "Her character in the show is surrounded by walls that she has put up," Einbinder said, while "Jean is open, caring and soft but just as funny and sharp." 
Ayo Davis
As the newly named president of Disney Branded Television, Ayo Davis oversees a whole lot of content: from streaming platforms to The Disney Channel to Disney XD and basically all Disney networks aimed at family audiences. "I've done the job six weeks and I feel like it's been a year," she said with a laugh.
In her two decades at Disney, she's cultivated relationships with top talent like Kerry Washington and Eva Longoria, always focusing, she said, on "producing content that reflects the world we live in." She played key roles developing series like "black-ish," "How to Get Away With Murder" and "The Good Doctor" as EVP of talent and casting at ABC Entertainment and Disney+. "I have always been about taking the opportunity to shift negative narratives to a more positive culture, and that's never felt more urgent."
Channing Dungey
What old boys network? After leaving her job as president of ABC Entertainment in 2018 to lead the drama division at Netflix, Channing Dungey said Warner Media Chairman and CEO Ann Sarnoff reached out to her last fall to replace Peter Roth as head of Warner Bros. TV, a position where she has oversight of more than 100 projects for streaming and cable as well as broadcast networks and local stations. Dungey relishes being on the production side of Hollywood, working with creators like Mindy Kaling, Kaley Cuoco, J.J. Abrams, Tara Hernandez and Chuck Lorre. "I don't have to say no to anyone, I can say yes and just find the right platform," she said.
Warner received multiple Emmy nominations in 2021, for everything from "The Flight Attendant" to "Ted Lasso." "Some people didn't want to watch it at first," she said of "Lasso," noting how it transcended its setting in the world of British soccer. "Of course, when you realize it is a show about friendship, and so much more, it is joyous."
Looking ahead, Dungey's Warner TV is developing new shows by female producers, such as a Los Angeles Lakers project with Kaling and Lakers executive Jeanie Buss, and "Shining Vale," a comedy horror project starring Courtney Cox, Mira Sorvino and Greg Kinnear, co-created by Sharon Horgan. "Women showrunners have a different perspective and a different vision," Dungey said. "They know how to write, and they know how to lead."
Janine Jones-Clark
As EVP of inclusion for NBCUniversal's film division, Janine Jones-Clark is helping to reshape how the media giant operates both in front of and behind the camera. "We are not about checking off boxes here, but about finding talent who have multicultural perspectives," she told TheWrap. "This kind of work has now become a real part of the business."
Since joining Universal in 2017, Jones-Clark has helped shape new projects like "Hobbs & Shaw," "Dear Evan Hansen" and next year's "MInions: The Rise of Gru" with diversity and equity in mind. (One quarter of all of Universal's feature releases in 2019 had a nonwhite director, topping all other major studios.) She's the rare diversity executive to sit on a studio's greenlight committee, and has worked to expand a relationship with the Geena Davis Institute on Gender in Media as well as programs for writers and composers from underrepresented groups. "My goal is to take everything up a notch, getting more wins on the board," she said.
Minyoung Kim
Credit Minyoung Kim, the VP of content for Netflix Asia-Pacific, for the year's biggest sleeper hit and surprise global phenomenon: the South Korean limited series "Squid Game." Kim had been a fan of director-creator Hwang Dong-hyuk's work since "Silenced" in 2011, and knew that he had been kicking around the idea for a hyper-violent dystopian feature film — that nobody wanted to produce. "He had the idea for the story more than a decade ago but at that time studios in Korea felt it was too unrealistic and violent to produce as a film," Kim said. "Fast forward to 2018. He brought the idea to Netflix because of the reputation we had built. To be honest, there were mixed opinions even within the team on whether we should make this show because it was so different from the success formula of this sort of genre but it was bold."
And that is what ultimately convinced Kim and her team to greenlight the project. "We saw the vision and fell in love with it," she said, noting that the streamer worked with Hwang to flesh out his original idea. "Edgier female characters like Saebyuk, Jiyoung and Minyeo came to life," Kim said, "and he added one of the most loved characters, Ali."
While Kim's team suspected they had a hit, she said, "We just didn't know how big this would become only because we didn't know what we had never experienced before." In fact, Netflix reported that viewers watched 1.65 billion hours of the show in 28 days following its Sept. 17 premiere.
Reese Witherspoon
and Sarah Harden  
Though she's been all over our screens in the last year, Reese Witherspoon has had an even bigger impact behind it. In August, she sold her Hello Sunshine production company at a $900 million valuation to a new Blackstone-backed outfit formed by former Disney executives Tom Staggs and Kevin Mayer.
Witherspoon's taste has been nothing less than impressive: optioning female-oriented books like "Big Little Lies" and "Little Fires Everywhere" before they became bestsellers — and then turning them into hit limited series. In 2021, "The Morning Show" aired a second season on Apple TV, and Witherspoon's name and face are all over it. Hello Sunshine CEO Sarah Harden will join the actress on the board of Staggs and Mayer's yet-to-be-named holding company and continue to oversee day-to-day operations.
"Today marks a tremendous moment for Hello Sunshine," Witherspoon said in a statement. "I started this company to change the way all women are seen in media." And if that doesn't make her a Changemaker, what does?
Ashley Flowers
Since launching her "Crime Junkie" podcast four years ago, Ashley Flowers has built a remarkable 350,000 followers and consistently ranks in the top 5 on Apple Podcasts and Spotify — and then built her own podcast network, Audiochuck, for shows like "Anatomy of a Murder," "Park Predators" and "CounterClock." In October, she signed a substantial deal with Sirius XM to grow her audience even more.
Flowers' interest in the dark side of human behavior is nothing new. "I've been drawn to the true-crime space from a young age, and I put my interest to work as an adult by volunteering with, and eventually serving on the board of, my local chapter of Crime Stoppers," she said. "The closer I got to these real-life stories, the more I realized there were all kinds of ways to help. So, I decided to put my skill set to work in a way that would create an impact and specifically the intersection between true crime and entertainment."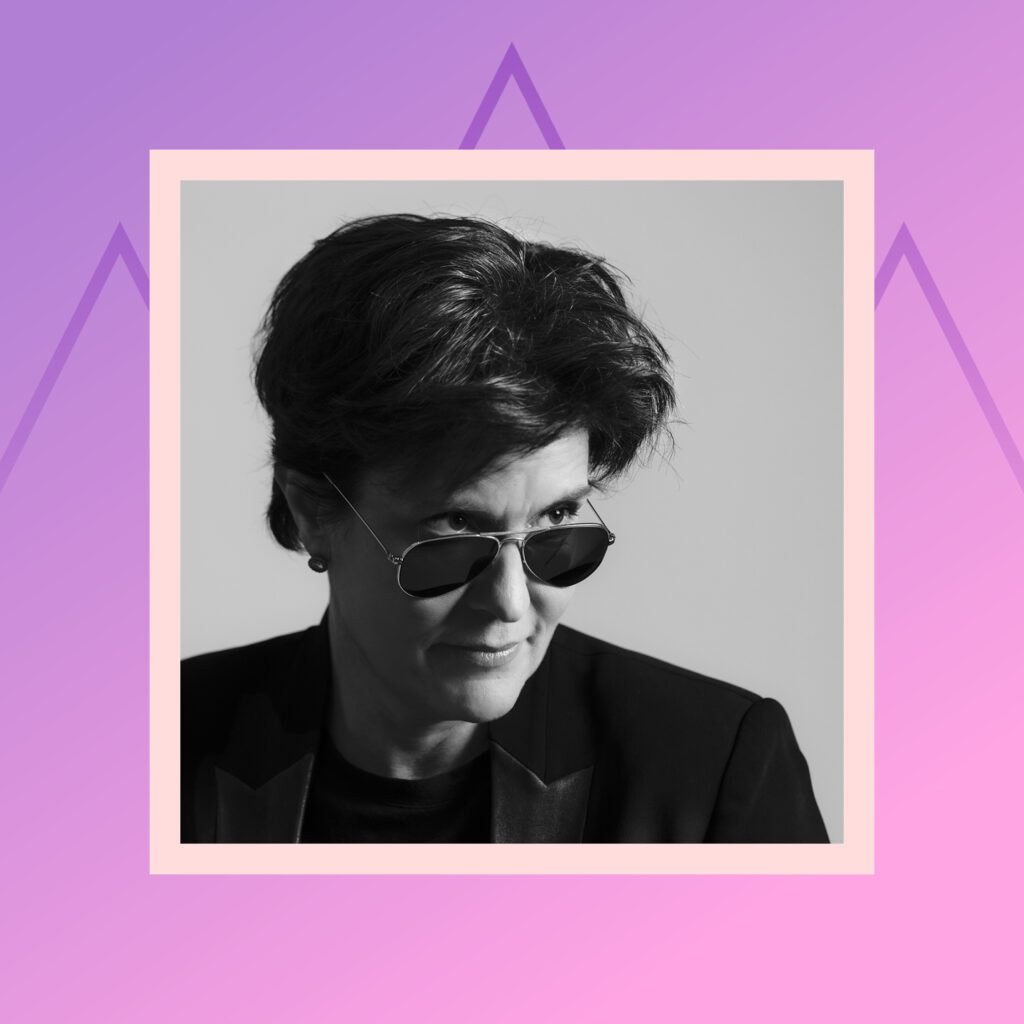 Kara Swisher
Kara Swisher has been described as Silicon Valley's "most powerful tech journalist" — but in recent years, she's also become the hardest-working person in media. She's an opinion writer for The New York Times who hosts not one, not two, but three popular podcasts. She covers tech on "Pivot" for Vox (which she described as "fun, fast and growing like crazy"), interviews fascinating people for "Sway" for the Times ("more august and serious") — and recently added a bonus podcast in conjunction with HBO's "Succession." "I found real-world counterparts — like Mark Cuban — to assess the episodes," she explained. "Overall, the podcasts have allowed me to broaden and build an audience, and to stay topical."
Not that she needs to build more of a reputation. "The tech world either loves or hates or fears her," CNN media reporter Brian Stelter said.  
"In fact, they almost all take my calls," Swisher told TheWrap.
Almost all. She is proud of the fact that just as the pandemic was starting, she predicted that big tech companies — particularly Facebook — would become "stronger and richer than ever." That's one reason why Swisher decided to move to Washington, D.C., to be closer to regulators (while keeping her home in San Francisco). "Congress is finally paying attention in a serious way," she said. "This is an industry that has not been regulated by anyone."
She's also proud that her Code 2021 event at the Beverly Hilton was one of the first large gatherings post-pandemic — where her interview subjects included Elon Musk, Ted Sarandos, Marc Benioff and Ari Emanuel. They may be scared of her, but they don't say no to Kara Swisher.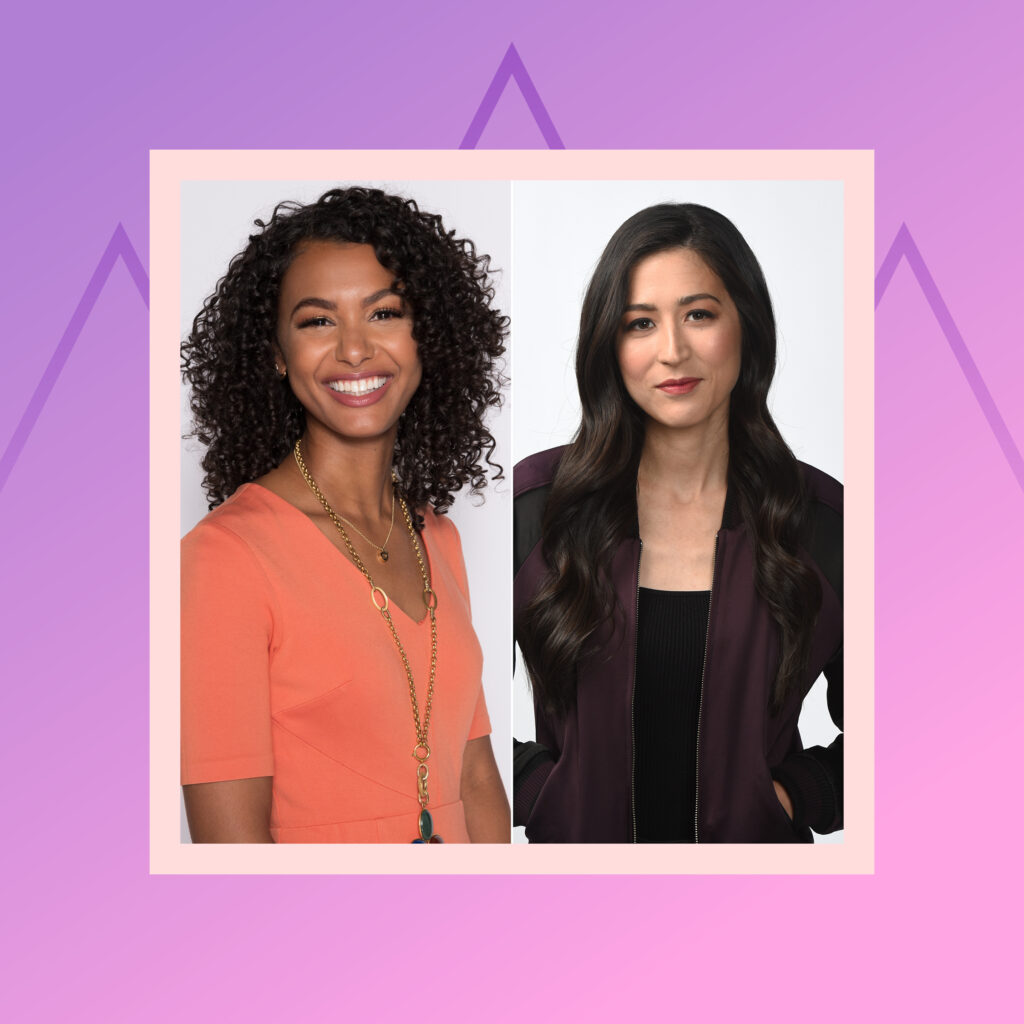 Malika Andrews
and Mina Kimes
Women at ESPN are gradually emerging as on-camera stars, even in male sports like the NBA and NFL. This year, Malika Andrews replaced Rachel Nichols as the host of the network's popular "NBA Today" show after serving as the youngest sideline reporter during the NBA's pandemic-inspired bubble. She concedes that the journey has been rough. "If anyone can get through a calendar year and have it be entirely positive, please give me their number," she told TheWrap. "2021 was challenging. We continued to live through a pandemic and have painful discussions about equality."
And Andrews stressed that many challenges remain for female sportscasters. "Barriers remain for women, full stop," she said. "So as long as those obstacles exist – from equal wages to workplace harassment to paid family leave – they will continue to be there for women who work in sports and sports journalism as well. Women still often have to be twice as good as their male counterparts just to be seen."
Mina Kimes has also made strides as the first female NFL analyst at ESPN, where she appears on "NFL Live." The Seattle native traces her love of the game to her father. "It was a private part of my life for a long time," she said.
Lisa Byington
and Kate Scott
Lisa Byington and Kate Scott made sports history this fall by becoming the first women hired to provide full-time play-by-play analysis during NBA games — Byington calls plays for the Milwaukee Bucks, while Scott is in the booth for the Philadelphia 76ers. Scott said she hopes one day she can pay it forward and encourage other women to pursue their athletic dreams — including in men's sports.
"I understand the groundbreaking nature of this hire, and I appreciate the fact that during this process that aspect was addressed, but never made a primary focus," Byington said in a statement. "In fact, I applaud the Bucks for taking the first steps toward making hires like this more of the norm in the NBA. Because it's time."
See last year's Changemakers List of influential women, from actress-director Regina King to Netflix global TV head Bela Bajaria to NBC News star Savannah Guthrie.