Weather

The deadly ocean storm, later immortalized in the acclaimed book and film, claimed the crew of the Andrea Gail out of Gloucester on Halloween in 1991.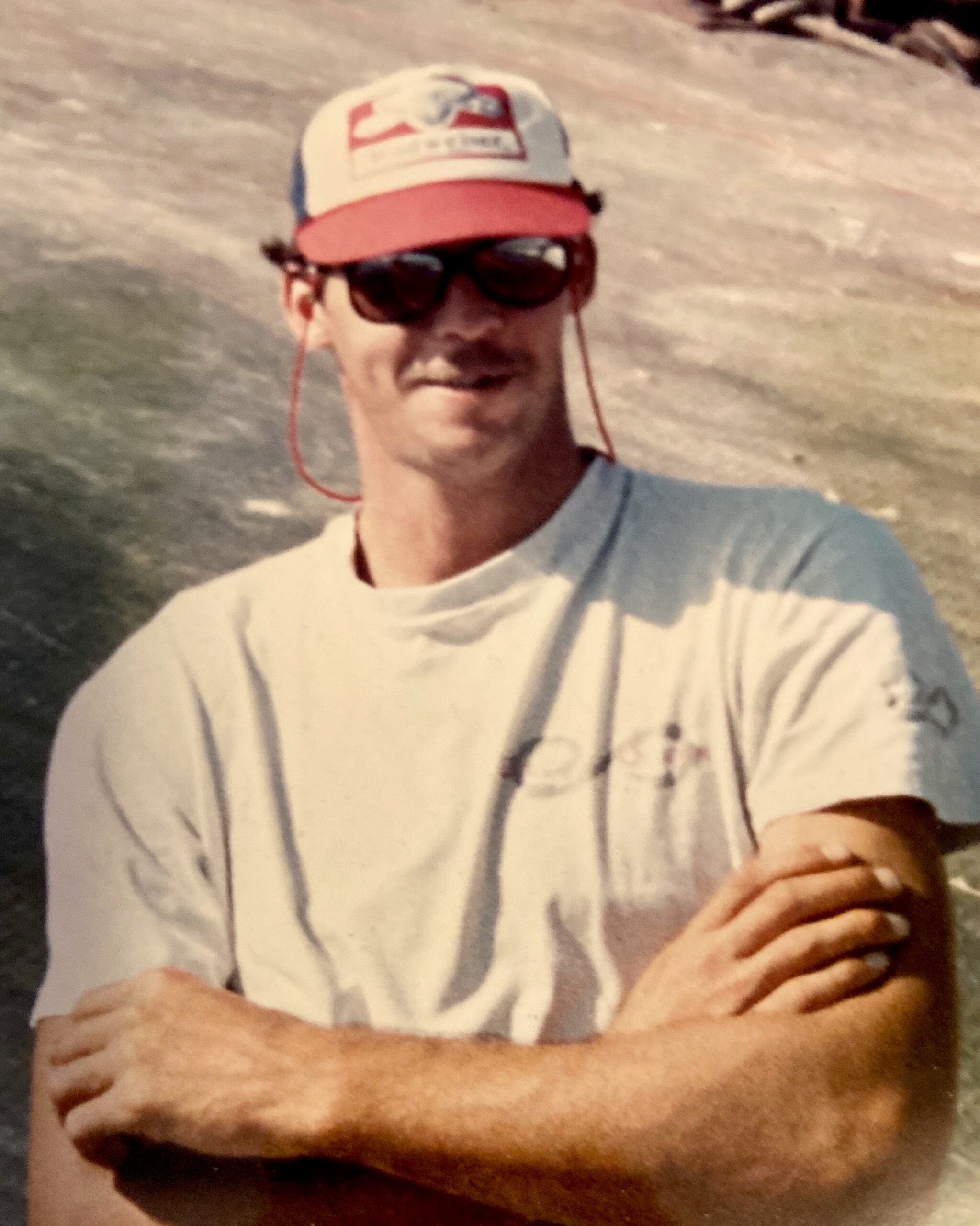 Mary Anne Shatford's brother and mother appear in her dreams most frequently at this time of year. Bobby, lost at sea 30 years ago this week during the Perfect Storm aboard the Gloucester swordfishing boat Andrea Gail, and Ethel, who died nine years and two days later of cancer and a broken heart, infiltrate Shatford's subconscious around Halloween.
"This is the time of year it could happen," she said, surveying Harbor Cove from a second-floor waterfront bar on Gloucester's Rogers Street. "The only thing about not seeing Bobby dead is you can talk yourself into the idea that he might be OK. I've had dreams where he's living on an island someplace. He looks the same as the day he left."
The multi-system storm that killed Shatford, his five crewmates, and seven others from Newfoundland to Puerto Rico ranks as one of the most severe Atlantic Basin ocean storms in recorded history. Sustained winds of 60 miles an hour blanketed the Atlantic south of Nova Scotia for almost 24 hours. Peak wave height, the average of the highest third of waves, held at 60 feet for more than a day across hundreds of square miles. The five-day weather event peaked over the Massachusetts coastline on Oct. 30 and 31.
"Two months earlier, Hurricane Bob blew up here — a Category 2," recalls Bruce Tobey, Gloucester's mayor at the time. "What we saw that October met and surpassed it. I mean, it was a frightening demonstration of the ocean's power. The enormity of the Perfect Storm is drilled into my DNA. It haunts you. It haunts me still."
When Tobey toured the destruction across his city, a journey he made with then-Lt. Gov. Paul Cellucci, the men needed to ride in a National Guard half-track vehicle. They were looking at the aftermath of a once-in-a-century event. That is no longer the case.
Hurricane intensity is up
In the 1980s, the National Climatic Data Center cataloged 12 weather and climate-related disasters across the U.S. in which overall damage costs reached or exceeded $1 billion. Since the Perfect Storm, the National Centers for Environmental Information have tracked 270 such events, including a record 22 in 2020 (18 so far this year).
The mystery of the lost-and-found 'Perfect Storm' photo album


What we know about climate change and hurricanes

In August, a report by the United Nations' Intergovernmental Panel on Climate Change (IPCC) predicted that extreme sea-level events which previously occurred once in 100 years, like the Perfect Storm, could happen every year by the end of this century.
"Whether it is the number of hurricanes, the number of major hurricanes, average intensities of hurricanes, rates of rapid-intensification, how often rapid intensification occurs, all these things are going up in the Atlantic Basin," said Tom Knutson, a senior scientist and climate modeler for the National Oceanographic Atmospheric Administration (NOAA). 
Given the accelerating effects of climate on extreme weather activity, flooding, and ecosystem alteration, the convergence of three weather systems over New England in the fall of '91 is now a notable inflection point. Although scientific consensus remains elusive with regard to causation and long-term variability of Atlantic Ocean storms, the world's foremost experts agree that all climate events are now occurring in the context of a changing climate.
"In the scientific community, the bar is really high for us to say any single aspect of the world is definitively changing and why," said Andrew Pershing, Ph.D., director of climate science for Climate Central and formerly the chief scientific officer at the Gulf of Maine Research Institute (GMRI). "I think we need to flip that perspective around and say: The world is changing and the bar should be really high for us to say that something is going to stay the same."
Coastal community vulnerability
There is broad agreement on four real-time trends. Atlantic hurricane intensity has increased since 1990. Storm-related precipitation is up. Water temperatures in the Gulf of Maine off the coast of Massachusetts are warming faster than 99% of the world's oceans. Sea-level rise is projected to surge approximately nine inches by 2050, and accelerate thereafter. 
Most coastal municipalities in Massachusetts are highly vulnerable, but the home of America's oldest fishing port is particularly susceptible. Gloucester features a large number of historic structures, older housing and infrastructure, low-lying road systems, a significant percentage of underrepresented communities, and a wastewater treatment plant that sits below sea level on marshland while also serving Essex and Rockport.
"Our sea walls are being breached monthly on the astronomical high tide," said Mike Hale, director of Gloucester's Department of Public Works. "Today's low water line is at our old high tide line. What happens in a storm surge? We need to be as proactive as possible as soon as possible to mitigate that."
Hurricane season in 2020 was the most active in history with a record 30 named storms, including 14 hurricanes, seven of which were Category 3 or above. Two such storms, a Category 4 and Category 5, formed last November, and a record 11 of the 30 made landfall in the U.S. Late fall carries the risk of hybrid storms, like the Perfect Storm and Superstorm Sandy, which occur when a hurricane or a tropical cyclone below hurricane strength collides with a Nor'easter. The Perfect Storm also featured a Canadian cold front.
Hybrid systems can intensify rapidly. An October 2019 "bomb cyclone" that hit Maine was on weather maps for just 48 hours. To make matters worse, atmospheric conditions like blocking patterns in the North Atlantic — the meteorological equivalent of a traffic jam — are expected to become more frequent, according to David Reidmiller, Climate Center director at GMRI.
"These are high-pressure systems that can exist off Southern Greenland and cause storms to stay in place longer," he said. "That allows them to strengthen as they stall over water. Our warmer waters and warmer atmosphere mean more water vapor in the air, which can feed those storms. This potentially elevates their intensity in terms of rainfall, duration and wind velocity, and even the (square-mile) expanse of a storm."
Since 2016, rain-induced flooding has overtaken storm surge as the leading cause of hurricane-related fatalities.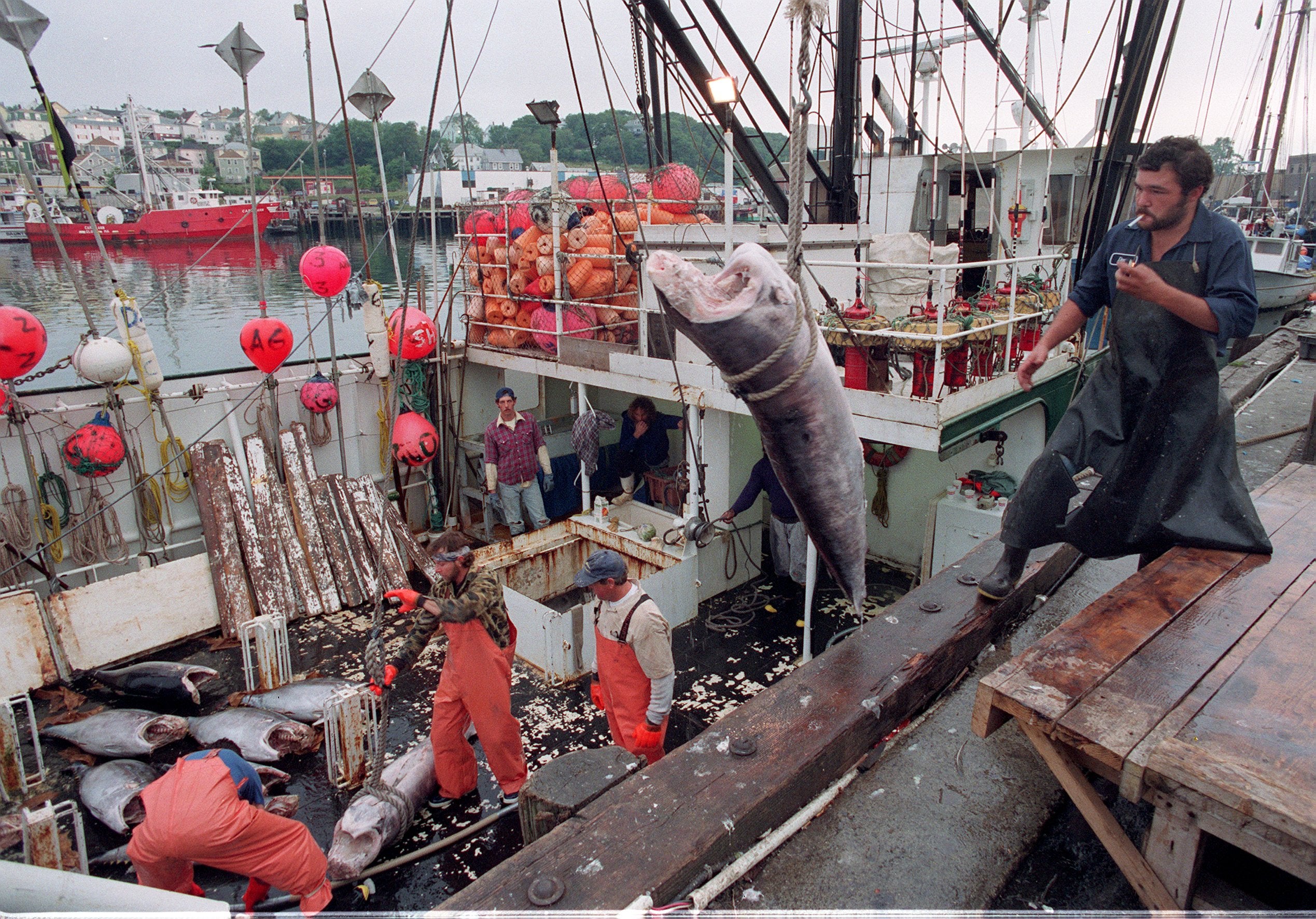 'They were already dead'
Since 1984, Gregg Souza has owned the Crow's Nest bar, where Bobby Shatford spent the last night of his life on dry land in the upstairs accommodations. The place was the social hub of Gloucester's fishing fleet back then. Today, it draws as many tourists as regulars. Mary Anne Shatford, now Souza's wife, estimates that an out-of-towner bellies up to ask about the storm, Ethel, or the crew of the Andrea Gail on nine days out of 10 (the Nest is open 365). 
Souza vividly recalls hiking a back route with Mary Anne as the storm ramped up so the couple could overlook the city's deserted Atlantic Road, which runs parallel to the open ocean. He thinks it was Oct. 29. Waves cresting at 25 feet pounded the headlands. Street asphalt was jettisoned and replaced by boulders from rock outcroppings. Two days later, the scene was unrecognizable. A concrete seawall abutting the road had vanished and an Atlantic Road fire hydrant, left sitting atop 25 feet of naked standpipe, resembled a miniature lighthouse. 
"As we watched the water roll over the road, I remember Mary Anne asked me, 'Do you think Bobby and the guys are OK?'" said Souza. "I said, 'Oh yeah. They're 500 miles east of here, at least. It's probably sunny and nice where they are.' Turns out I was probably right about the weather out there, except that they were already dead. They'd seen the worst of the storm that we were about to."
The commonly held theory about the fate of the Andrea Gail is that the 72-foot, steel-hulled vessel encountered a nonnegotiable wave — a "queer sea" in fisherman parlance — with an angled face of 70 to 100 feet. Meteorologists call them "rogues."
"It's pretty likely they were facing maximum highest seas of 80 to 90 feet on the northeast side of the storm," said Joe Delicarpini, a meteorologist and science operations officer at the National Weather Service Boston/Norton. "A buoy off Sable Island — 100 miles offshore and about 200 miles southeast of Halifax, Nova Scotia — registered a 100-foot wave on the 29th."
Last known radio contact with captain Billy Tyne, just after 6 p.m. on the 28th, indicated he was trying to run with the sea and away from Gloucester about 180 miles northeast of Sable Island as the storm was hammering those same latitudes south of Nova Scotia. Linda Greenlaw, captain of a sister boat, the Hannah Boden, spoke to Tyne at 5 p.m., almost certainly between six and 10 hours before his boat and crew went to the bottom. 
"What I know is that Billy Tyne was doing everything within his power to keep the boat and his crew safe," said Greenlaw, now an author and lobster boat captain in Maine, who rode out the storm north of the Flemish Cap around 600 miles east of Tyne's position. "He was a very capable guy. Whatever happened occurred very quickly, because there was no mayday call, no life raft deployed. I'm sure he was doing everything right, but you can do everything right at sea and still have things go wrong."
The three likeliest possibilities in the forensics of the sinking suggest that the Andrea Gail was either pitch-poled bow over stern running into the storm, rolled by a massive boarding wave in a beam sea or, riding in a following sea, got slammed into the trough of a wave and plowed under. By the morning of the 29th, NOAA reported 63-foot waves off Cape Cod and three dozen boats aground or sunk on Nauset Beach, 600 nautical miles west of Tyne's last known position. 
The crew, the storm, and the sinking are recounted in the 1997 non-fiction book "The Perfect Storm," by Sebastian Junger, a story that was adapted for a movie by the same name in 2000.
Good news, bad news
Though bluewater vessels may contend more frequently with the blitzkrieg pace of hybrid storms today, it is less likely we'll see an Andrea Gail situation again given technological advances and the fact quotas, gear regulations, and time-limited fishing seasons mean fewer vessels and less exposure.
The threat of extreme-storm impacts on people and property now seems more concentrated on coastal and inland areas. Large tidal swings, base sea-level rise, intense and enduring precipitation, and hybrid storm intensity are life- and livelihood-threatening realities for Gloucester and communities across New England. 
A large-scale event is still a matter of timing, but it's also just a matter of time.
"The optimistic side of the message is important," said Ellen Mecray, regional climate services director at NOAA Massachusetts. "States in this region have been more proactive than most in the U.S.
"Humans always have two options in the face of daunting obstacles," Mecray said. "One path leads to depression and inaction, and the other is something we're really good at as New Englanders. We pick ourselves up and move forward with action. I think most residents now see that what we've been saying would happen is happening, and it's time to act."
The 2021 Atlantic hurricane season officially ends on Nov. 30.
Note: Also consulted in the reporting of this story were Kerry Emanuel, a meteorologist and climate scientist at MIT; Walt Golet, a highly migratory fish species specialist and assistant professor at the University of Maine; and Kathy Mills, who directs the integrated Systems Ecology Lab at the Gulf of Maine Research Institute. 
Newsletter Signup
Stay up to date on all the latest news from Boston.com