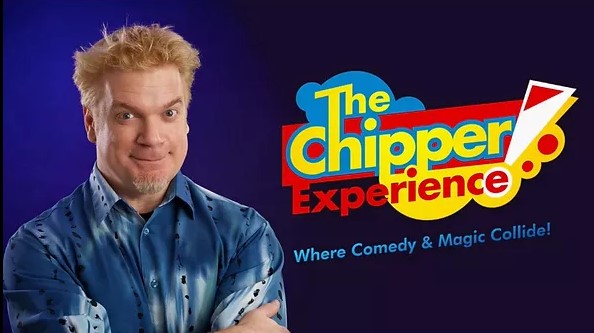 Families can enjoy magic and comedy at a show sponsored by the Washington Area Performing Arts and Events Center and the Washington Concert Association Saturday.
The Chipper Experience, a one-man show performed by Chipper Lowell, will be on the WAPAEC stage at 2:30 p.m., with students and children admitted for free accompanied by a paying adult or Washington Performing Arts Series season ticket holder. Washington Concert Association Board Member Julie Zahs mentions how entertainment is a family tradition for Lowell, "His parents had been with the Ringling Brothers Circus, his mother had been with on flying trapeze and his father was a clown and he just kind of got into doing an act and he's done cruise ships and done all kinds of things. We're very lucky to have someone with this talent come to Washington, Iowa."
Tickets are $18 for adults to The Chipper Experience. Other performances for this season of the Washington Performing Arts Series include An Evening of Improvisational Theater on April 2nd and the University of Iowa Dance Company on April 26th. For more information visit here.
916023520
Mozilla/5.0 (Macintosh; Intel Mac OS X 10_15_7) AppleWebKit/605.1.15 (KHTML, like Gecko) Version/15.0 Safari/605.1.15
c5d392b193c6727ca907efa17f6b9a71f7bb47dd
1